Join us for the AGM and Reception:
Thursday, May 18 @ 7:30 PM
CHCA Community Hall
600 Northmount Drive NW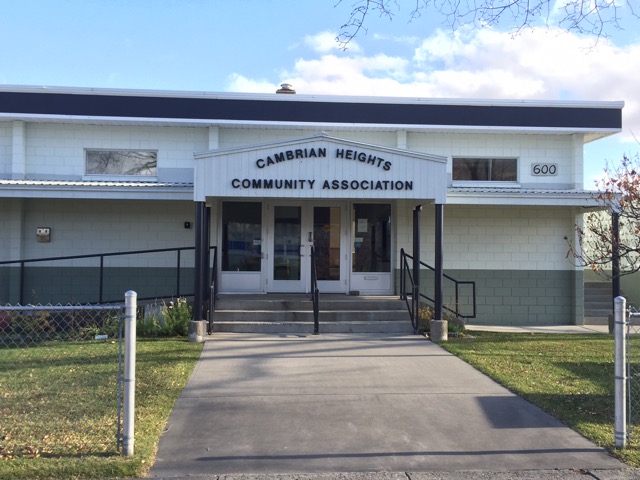 All Members & Residents Welcome!
2016-17 Highlights:
Membership Fees Increase
Kitchen Upgrade
Financial Reports
Community Development Updates
Invited Guests
Wine & Cheese Reception After Meeting


 Agenda
Call to Order
Approval of Agenda
Approval of Minutes of the 2016 AGM
Approval Resolution Allowing May 18, 2017 Date for AGM
President's Report 2016-17
Treasurer's Report

Audited Financial Statements for Fiscal Year ended December 31, 2016
Appointment of Auditor for Upcoming Fiscal Year

Election of Directors and Officers for 2017-18
Approval of Resolution Amending Membership Fees for 2018
Special Resolution Amending Bylaws
Other Business
Adjournment
Invited Guests
Craig Coolahan, MLA Calgary-Klein
Druh Farrell, Councillor Ward 7
Nominations
It is the intention of certain members of the current Board of Directors to stand for re-election and that Daryl Connolly will stand for election as President, JoAnne Dorval-Dronyk as Treasurer and Gary Davies as Secretary.
Board of Directors Standing for Re-Election: Daryl Beatty, Daryl Connolly, Gary Davies, JoAnne Dorval-Dronyk, Sonya Hnatiw, Jennifer Manns, Susan McGregor and Barb Milne.
Reception to Follow
Resolution Altering the Membership Fee Schedule
Effective January 1, 2018
Individual Memberships to increase from $5.00 per year to $10.00 per year
Family Memberships to increase from $15.00 per year to $20.00 per year
Associate Memberships to increase from $15.00 per year to $20.00 per year
Senior Memberships to remain at $5.00 per year.
Corporate Memberships to decrease from $100.00 per year to $50.00 per year
Resolution For The Holding of The 2017 Annual General Meeting May 18
Be it Resolved That The General Membership Approves The Holding of The AGM  May 18, 2017 for the Nine Month Period Ending December 31, 2016
Special Resolution Altering the Timing for The Annual General Meeting Community Association Bylaws
BE IT RESOLVED AS A SPECIAL RESOLUTION of the COMMUNITY ASSOCIATION:
That the amendment to the Community Association Bylaws as filed with the Registrar of Corporations of Alberta by amending Clause 4.2.1 to read:
ARTICLE 4.2                        Annual General Meeting of the Membership
4.2.1                The Board of Directors shall convene an Annual General Meeting of the Membership on or before June 30th of each year.