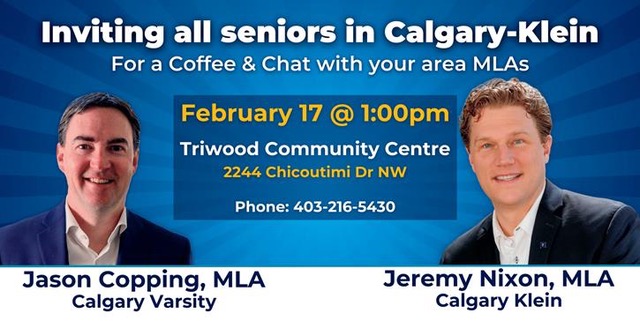 MLAs Jason Copping and Jeremy Nixon are inviting all seniors for coffee and a chat at 1:00pm on February 17, 2023. The event will take place at Triwood Community Centre, located at 2244 Chicoutimi Drive NW.
Jeremy Nixon is tasked with the file for Alberta's seniors, while Jason Copping is Minister of Health.
Phone 403-216-5430 for more information.