Objective:
To establish a relationship between the commercial enterprises within and surrounding the Cambrian Heights Community with the residents. In this way we hope to encourage the residents use of these institutions while establishing a communications link with these enterprises as to the activities and issues within the neighbourhood.
Benefit to Enterprises:
Provide an effective avenue of communication to the residents in proximity to the enterprises through publication of membership in the Community Newsletter and direct advertisement of their own design and updated frequency in the Community Website. Membership will also provide access to Community events (Stampede Breakfast, Halloween, Winter Skating Event, etc.) and the ability to be first provider of supplies and services.
While the membership will remain non voting, based upon the current Community Bylaws, each Corporate member will be entitled to attend Community Board meetings (held monthly) to better understand the Community issues, activities, programs and to represent issues that may be of concern to their businesses.
Benefit to Community:
To help maintain an essential level of local commercial services within the neighbourhood and better understand issues relating to such businesses and the benefits available that may be going unrecognized.
Cost of Membership:
Corporate Memberships will cost $50 annually and will be effective January 1st to December 31st of each year.
For Further Information please contact Daryl Connolly, President CHCA at
cambrianheights@gmail.com or 403-470-5339
Benjamin Moore
1-920 Northmount Drive NW.
(403) 289-6227
www.calgarynorthdecorating.com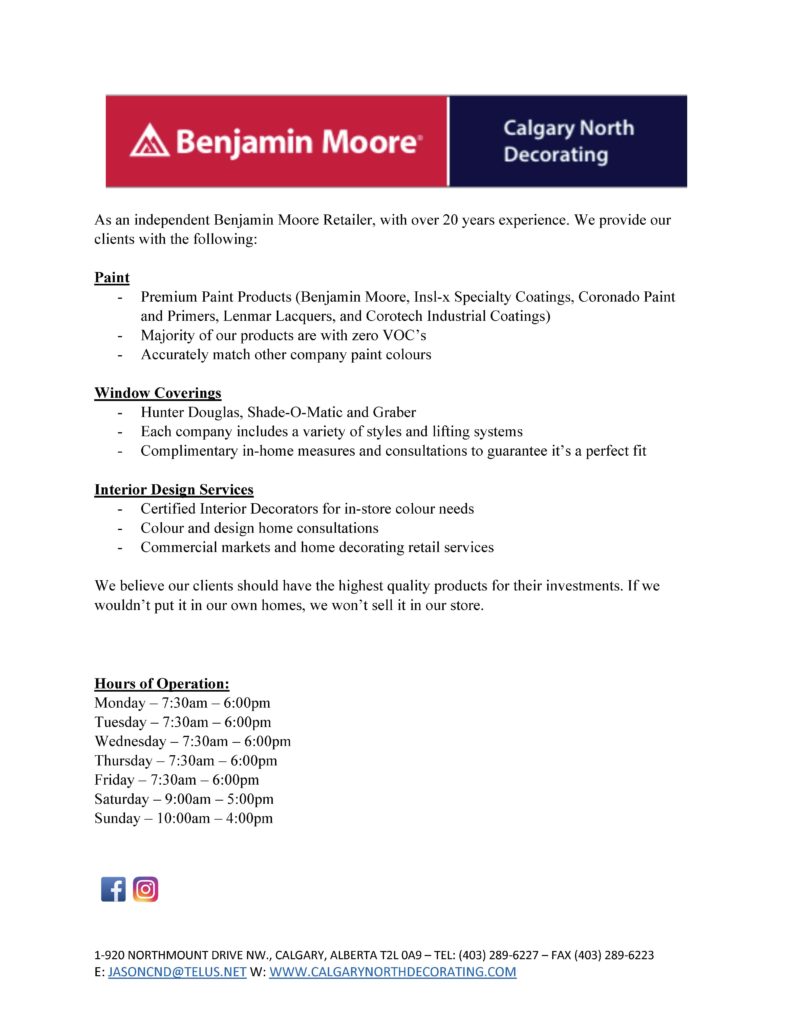 ---
Edelweiss Preparatory School
Contact: epschool@telus.net