Dispose of Pet Waste the Right Way
With the warmer weather finally upon us, you may be cleaning up your yard or outside enjoying the sunshine with your pets. Help keep our city clean by disposing of pet waste properly.
You can put pet waste and kitty litter (all varieties) in your green cart for composting. For the safety of your collector, put pet waste in a certified compostable bag or paper bag and securely tie/roll closed.
Never put plastic bags or bags labelled biodegradable in your green cart. These bags do not break down and end up as small pieces of plastic that contaminate the finished compost.
If using conventional plastic bags to clean up pet waste, please double bag and securely tie closed before disposing of in the black cart.
Only dispose of pet waste in your own carts. If you want to use someone else's bins, you need to have permission from the homeowner or occupant.
If you live in a multi-family complex like a condo or townhouse, check with your building owner or manager to see if your compost collection company accepts pet waste.
To see a list of acceptable compostable bags, visit calgary.ca/greencart.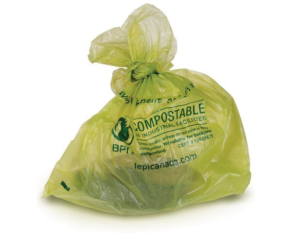 Annual Tree Workshops
The annual City of Calgary tree workshops hosted by Parks is moving from in-person events to free, online live events (in April) due to COVID-19 restrictions. Pre-registration is required.
If you would like to attend, visit calgary.ca/treeworkshops to register. The link to the workshop will be emailed to participants two days prior to the program date.
Be Aware of Fire Bans
Backyard fire pit, make sure no Fire Bans are in effect before starting a fire, and always remember – in case of an emergency – call 9-1-1 for help. For more fire safety tips, go here.
Storm Drain Information
Did you know, there are about 60,000 storm drains (or catch basins) part of stormwater system in Calgary working to drain water and melting snow off sidewalks, streets and roads?
Keep your storm drains free and clear of snow, leaves and debris/ If it's safe and possible to do, remove debris or snow blocking the drain. Create a channel if need be, to facilitate water flow.
In communities built after 1990, The City installs devices in the storm drain to control how fast water flows into the system. During and after a rainfall event, these devices allow water to pool on the road (usually in a depression or low spot, called a Trap Low), until the stormwater system can accept the extra water. If the storm drain remains submerged for more than 90 minutes or you cannot safely clear ice and snow away, take a photo and submit it via the 311 App or a web request. This way, our crews can prioritize and respond promptly. For more information on storm drains and to locate the closest one to you, visit calgary.ca/stormdrains
Greenline Business Support
If you are a business owner, manager or staff along the Stage 1 alignment, answer our short questionnaire here.
to share your information and join our Green Line business database. Visit here to learn more about the Business Support Program.
Family Resource Network
Closer to Home's North Central Family Resource Network (FRN) builds family resiliency with programs and services for children, youth and families in north central Calgary communities.
Programs promote healthy child/youth development, strengthen parent/caregiver capacity to meet their family's needs, and facilitate building strong community connections and supports for families. The North Central Family Resource Network is coordinated by Closer to Home; delivering a range of services and programs along with Catholic Family Service, Big Brothers Big Sisters and Trellis.
Families may self-refer to FRN programs. Families and services providers are invited to contact the FRN to learn about resources that will help them address concerns and build family strengths. For more information, please call our central intake line at (403) 543-0555.
** Please note: Closer to Home's North Central Family Resource Network is currently open by appointment only. Please contact them at (403) 543-0555 or familyresourcenetwork@closertohome.com if you need assistance. **
Upcoming Programs
This is a small snapshot of the happenings at the NCFRN; please see the calendar below.
To register, call the intake line at (403) 543-0555.
Mind, Body & Soul – Youth Drop-In nights
Looking to gain new social connections within your community? Join us online for our Mind, Body, and Soul Youth Drop-In nights held on the first Monday of every month starting March 1.
Session 1: Yoga & Meditation
Session 2: Spoken Word
Session 3: Indigenous Drumming Circle
Session 4: Taking Care of our Min
My Kid's New Thing
Kids seem to change every week, and sometimes you need to talk to other parents about it! Parents and Caregivers can join us for weekly conversations, connect with other parents, talk about kids successes and challenges, and learn from others.
Mondays, ongoing
Online, 10:00am-11:00am
Women's Group
Women have the opportunity to connect with others that may be living in similar circumstances, whether they are a newcomer to Canada, a single parent, have limited English language skills or simply feel isolated in their neighbourhood.
Thursdays, ongoing
Online, 1:30pm-2:30pm
The following programs are accepting waitlists for the spring or for additional sessions:
Cookin' with the Youngins
Home Alone Safety
Babysitting Safety Certification
Creative Me
Girl Talk, Online!
Kids Konnect
Food & Mood – Cooking for Youth
Youth Healthy Relationships Plus Program
Program Highlight: Stronger Families
Stronger Families provides support and information for parents & caregivers with children ages 0-17, strengthening existing parenting abilities and promoting new parenting skills needed to promote child learning and development.
Some (but not all) programs offered are:
Mother Goose
Common Sense Parenting classes
My Kid's New Thing (parent support group)
Cookin' with the Youngins
Please contact intake for more information at (403) 543-0555.
Community Highlight: Trellis Community Connections
This program uses prevention and early intervention to strengthen people, families and communities. Needs as well as goals are considered, then connect people to community resources like:
food programs
clothing exchanges
money management courses
children's programs
Typically people are met in their homes or in the community on a weekly or bi-weekly basis. During the COVID-19 pandemic, Trellis aims to connect virtually to continue supporting people and families.
Please contact Jenn Wederfort-Steers for more information at 403.689.4330 or jwederfort@aspenfamily.org
Click here to learn more!