Construction update and temporary bus stop relocation
Construction continues on the Northmount Drive N.W. (Phase 1) improvements:
Concrete work is expected to be complete by the end of August
Pavement milling (removing asphalt surface to prepare for re-paving) between Carol Drive N.W. and Cambrian Drive N.W. will begin once concrete work is complete
Re-paving on 14 Street N.W. is complete
The 10 curb extensions between Northland Drive N.W. and Clarendon Road N.W. are expected to be installed before school begins this fall. First, crews will mark the pavement and then place the concrete slabs with a truck-mounted crane. This work is expected to take place during off-peak hours
All businesses remain open during construction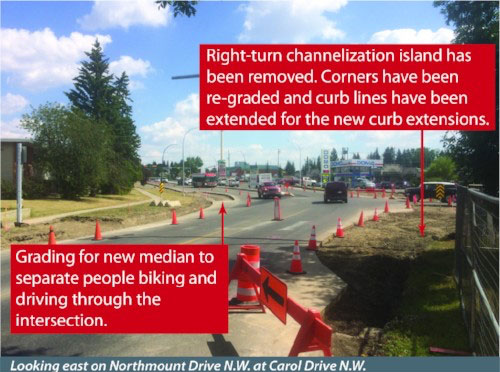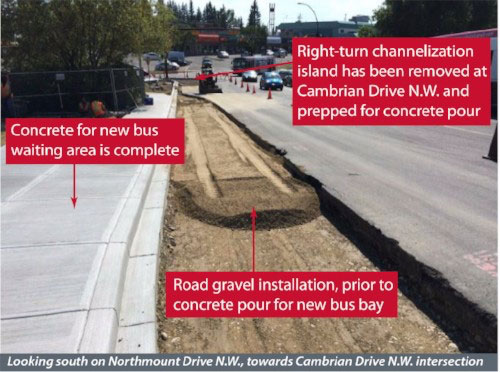 Temporary bus stop relocation
Bus stop 5742 has been temporarily relocated to the east side of 14 Street N.W. during construction on the bus zone rehabilitation.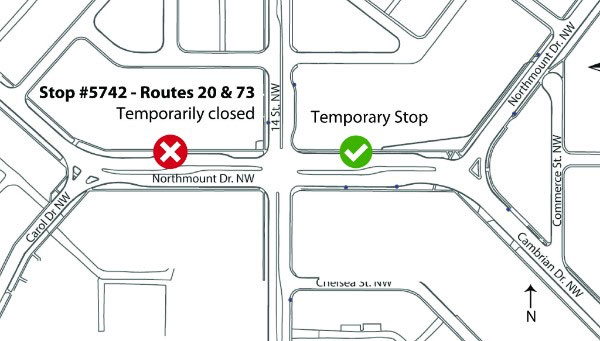 More information
For more information, please contact 311 or visit the project webpage.
Thank you for your patience during construction!