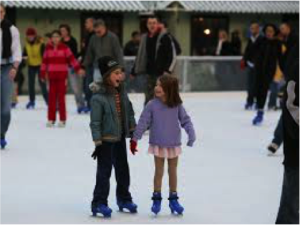 Love your Family, Community and Winter!
On Saturday, February 14, 2015 the first Winter Party was held in the afternoon ( 1-4 PM) at the outdoor rink behind the Community Hall. Despite unseasonably mild weather this first ice skating event was well attended with over 50 participants including our MLA Kyle Fawcett. The community provided:
Skate Shack – free use of ice skates and helmets courtesy of Kidsport Canada

Fire Pit

Hot chocolate bar and cookies

Skating – games

Music

Neighbourhood discussion for future events and community activity.
It will be our intent to organize more events on this type into 2015-16. Please give us your comments and suggestions. We have added some pictures highlighting the afternoon activities.
This slideshow requires JavaScript.