December finds us still awaiting restrictions to be lifted for the COVID pandemic that has effectively shut down community hall events. In November both the Fitness and Yoga programs were returned to online participation only. We are hoping that the beginning of 2022 brings higher levels of vaccinations, including children, that will permit a return to social, health and educational programs to our community. In anticipation of this renewed activity, Cambrian Heights needs volunteers to plan new social events and enhance our communications thereby growing the involvement of residents with the community facilities. Please reference the poster in the December newsletter issue looking for help in communications (Facebook, Instagram and Twitter) as well as a social planner.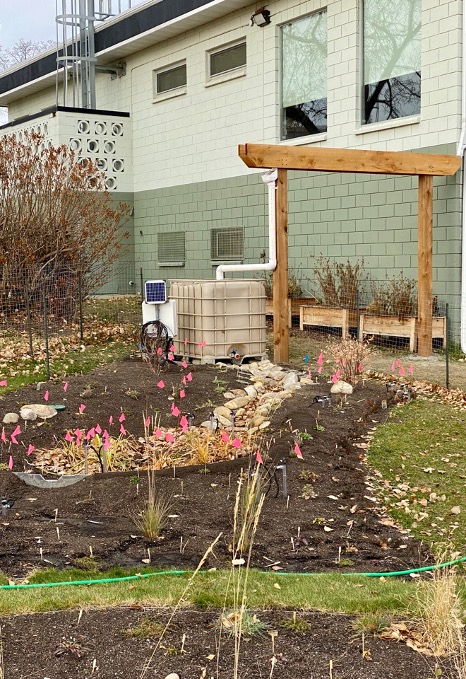 We at Cambrian Heights and all those in Ward 4 are now living with the controversy surrounding Councillor Sean Chu, his election, the events surrounding his conduct in 1997 and the Mayor, our Premier and fellow Councillors' request that he resign his position on Council. He has chosen not to follow this request and remains our representative with the City administration. He has been stripped of committee posts in Council and will be operating within a non-supportive environment. We await further developments while maintaining open communication with the communities in Ward 4 and Councillor Chu's office.
On the lighter side, as a result of our free pumpkin giveaway for residents of the Community in October, I wanted to give recognition to a resident on my street that created these pumpkin faces for Halloween. If you have any other such examples of creative artistry at any time please feel free to send them to us (cambrianheights@gmail.com) for publication on our website.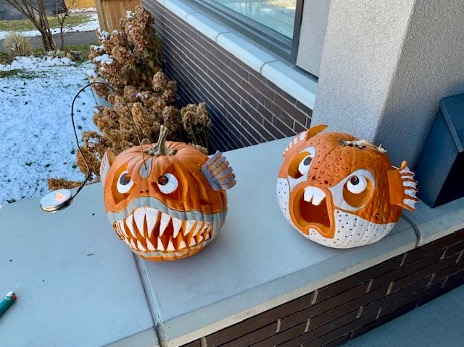 The Alberta Low Impact Development Partnership in conjunction with the University of Calgary have finished creating a "rain garden" and sophisticated monitoring system to study plants that will flourish in southern Alberta under natural watering conditions. A picture of the garden behind our hall is shown. This will be the subject of a live seminar next spring for all residents. Stay tuned to the website for details.
By December our two outdoor ice skating rinks will be available for use. Should you wish to help out Scott and his rink team this year please contact Scott at scott-andrew-jacobson@hotmail.com to offer your volunteer service.
We as the Board of Directors for Cambrian Heights wish to send our Christmas and Holiday messages of health, welfare and happiness to everyone and to wish all the best of life experiences in 2022.
Daryl Connolly, President CHCA