July and August are quiet months for the Community Association as summer activities and vacations are enjoyed by all the directors and volunteers. There will however be activity at the Community Hall as some renovations and maintenance projects are undertaken. A major upgrading of lighting and flooring is scheduled along with some bathroom facilities improvements. These must be scheduled over the summer months while the Edelweiss Preparatory School is in recess.
On May 29-30 our major fundraising event was held at Casino Calgary. We wish to thank all volunteers who contributed their time to the critical fundraiser for Cambrian Heights. A special thanks go out to Sonya Hnatiw for her efforts in coordinating volunteers and the organizational planning. Without this fundraiser, your Community Association activities and facilities would not be able to continue operations as currently organized.
At the writing of this report, we were preparing for our Annual General Meeting June 11 and our fifth annual Spring Cleanup June 16 in association with Rosemont Community. We hope you were able to take advantage of these events and the Community wishes to again thank Gary Wilson for his organization of the Cleanup event.
Upcoming Events
| | | | |
| --- | --- | --- | --- |
| September 14 | Asado BBQ | 3 – 9 pm | Hall & Grounds |
| October 26 | Halloween Dance | TBD | Hall |
| November 2 | Lego Contest | 11 am – 3 pm | Hall |
| TBD | Cooking Class | TBD | Hall |
Once again we will be starting our Fall social programs with another September Asado BBQ. This was a great success last year with Chilean style outdoor barbecued lamb, pig and vegetables plus open mike music, wine, cider and beer. This was a great family affair that lasted well into the evening as the musicians were outstanding. If you would like to volunteer for this event please contact Jodie Dixon (social@cambrianheightscommunity.com) and enjoy the full impact of this neighbourhood event.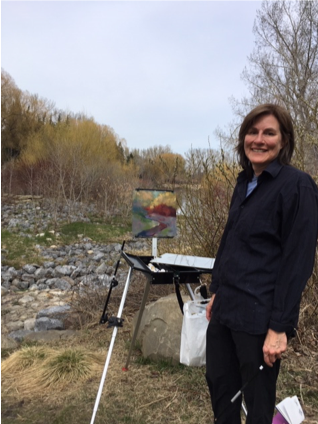 This Fall we will once again host our annual Halloween Dance and Lego contest for the children. After the success enjoyed this spring we will have another Cooking Class hosted by Chef Don Turnbull. Stay tuned as more information on these events are posted on our website.
Our weekly yoga program will be suspended for the July/August months as will the four weekly fitness drop-in programs (Piloxing, Kickboxing, and Body Lift ) offered at the Hall in the early evenings. These programs will be started up in September with information posted on our website and the August Newsletter issue. However, over the summer months, we will be offering Monday/Wednesday "Body Lift Method" classes outdoors. For more information check our website or the poster in this months Newsletter.
In our last report, we highlighted the Jane's Walk and our focus on community parks. In this context, we wish to name these various green spaces and improve their usage through consultation with residents. The attached photo's show two members of the "Thursday Afternoon Classy Painters" enjoying Confederation Park in early May as a source of artistic inspiration. A great use of our parks.
One of our first focus areas will be the park on 10th Street and 32nd Avenue adjoining Queen's Park Cemetery. This is currently an Off-Leash Dog Park and the focus of much controversy in 2018. We will be looking for residents who want to take part in determining how to improve this park through design and facility additions to reflect its importance and ownership to our community. If you wish to be involved or comment on this process please let us know by emailing cambrianheights@gmail.com.
The next meeting of the Board will take place on September 9.  All residents are welcome to attend. These meetings normally take place at the Georgina Thomson City building on 14th Street and Northmount Drive at 6:30 PM.
Remember Participation Builds Your Community
Daryl Connolly, President CHCA