Due to the rise in COVID cases the province of Alberta changed course with the announcement reinstating mask requirements in all public indoor places effective September 4. Only time will tell for how long this measure will be in place or what new measures may be introduced. This of course impacts social and recreational gatherings in our community hall. Your community association will continue to sanitize and follow all Alberta health guidelines to prevent the spread of COVID-19 and its variants.
We will be accepting rental inquiries and reservations at CHCA_Hall@telus.net,, or at 403-284-1175. Our in-house Fitness and Yoga programs have been allowed to return to the hall but will follow mask and social distancing rules and sanitize after each use. Future social events planned for this fall, such as our Halloween Dance and Wine Tasting Event have been put on hold.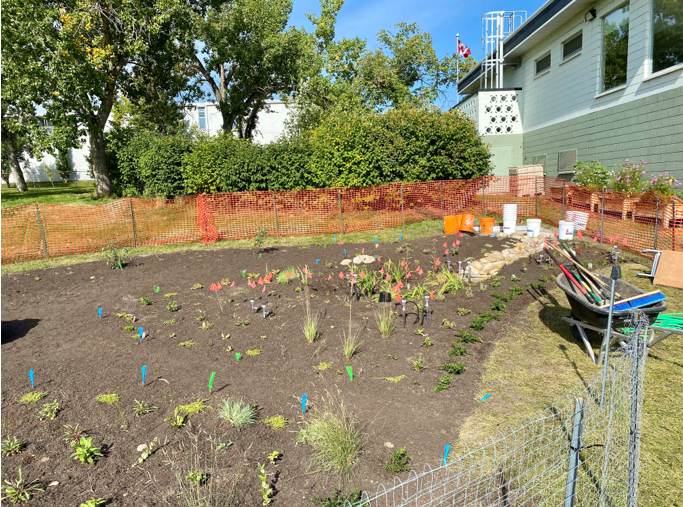 We will however be sponsoring, as we did last year, a free pumpkin for residents of the Community. As indicated in the poster in this issue, Saturday, October 9 will be pickup day. This will take place behind the community hall and will run from 10 AM to 2 PM.
As a reminder, the Board of Directors has decided to award all those who paid for a membership in 2021 a free membership for 2022. This Is in recognition of the facility shut down and suspensions of most programs and activities at the Hall this year due to the COVID-19 pandemic.
This summer we replaced the roof at the hall building due to a series of leaks that occurred in 2020 and early 2021. The City through its Capital Conservation Program provided 75% of the funding and we applied to the province for support on the remaining 25% of the costs through their Community Facility Enhancement Program ( "CFEP"). We have now received approval from the provincial government and wish to thank both the City of Calgary and the Alberta Government for this financial support.
The Alberta Low Impact Development Partnership is creating a "rain garden" beside the Community Hall, demonstrating plants that will flourish in southern Alberta under natural watering conditions. This program is designed to showcase plant species that will thrive under stormwater management. Work is almost complete at the writing of this report. A ground watering sophisticated monitoring system has been put in place for research purposes. We wish to thank the Alberta Low Impact Development Partnership for their sponsorship of this garden area. For more information on this program please access their website (www.alidp.org). I have attached a picture for reference and invite everyone to check it out when complete. We will be announcing public educational seminars detailing this planting design in the spring of 2022.
In terms of funding the activities of the Community Association, proceeds from our Casino event every two years is critical to the running of the community hall and its programs and events. We wish to thank Isabel Boisvert and her volunteers for the successful management of this Casino on September 8 and 9.
We continue to highlight the design and work being undertaken towards improving the Off Leash Park as described in the "digital brochure" accessible through the Cambrian Heights website. As previously reported we have established a partnership with the Parks Foundation Calgary ("PFC") to allow tax receipts to be issued for any donations made directly to the PFC for the enhancement of this park. More information and how to donate funds for this development may be found on our website and digital brochure.
Daryl Connolly, President CHCA